5 Inbound Marketing Strategies to Grow Your Business in 2018
Author: Admin 29 Oct
How times have changed!
Gone are the days when the only way companies could reach out to customers was through cold calls, unsolicited emails and (honestly) annoying banner ads.
Welcome to 2018. Things have changed. It's the digital age.
Does this make marketing easier? Well, not necessarily. I'll explain briefly:
With access to the internet 24/7, and with smartphones hardly leaving our sights, potential customers are now being overloaded with information everywhere.
Business owners, marketers and salespeople cannot 'impress' with information.
Customers now do their own research. The customer already knows. The customer is now in control.
So how do you reach your potential customers in this digital age?
The new way to sell is to by providing 'the right content' to the customer at the 'time they need it most', on the 'platform or channel they are expecting to find it'.
How do you do this?
The answer is Inbound Marketing!
Inbound marketing has proven to be a powerful and effective tool to grow any business.
But first things first; let's briefly explain what inbound marketing is.
What is Inbound Marketing?
Inbound Marketing is the process of using a variety of tactics to 'attract', 'convert', 'close', and 'delight' customers for your business.
This is the opposite of 'push marketing' or 'interruption marketing' like banner ads or unsolicited emails.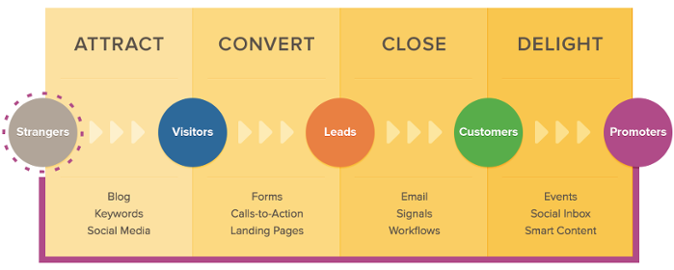 Title of the page
Heading and sub headings of the page
URL of the page
Meta description of the page
'Alt tag' of the images used in the page.
Off-page SEO
This refers to the things you do outside your website, such as:
Linking to high 'domain authority' websites like Wikipedia;
Guest posting on related websites;
Commenting on forums like Reddit, Nairaland, Quora, etc. with a
link back to your website;
Getting 'backlinks' from high ranking websites.
Useful Resources: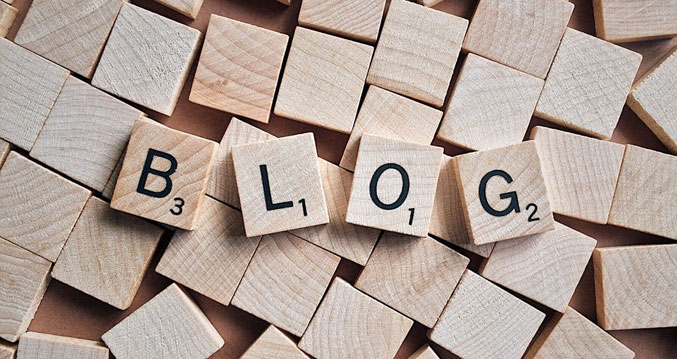 Strategy 3 – Develop Trust Through Content Marketing
People buy from those they know, like, and trust.
One way to develop trust online is to prove that you are an authority in your niche.
The fastest way to do this is by providing informative, educative and engaging content to your audience – regularly.
The rule here is to share 'useful' content. Content you can share include:
Blog posts
Videos
Infograhics
Polls
When it comes to blogging, one mistake marketers make is to create content for SEO – stuffing articles with keywords.
Understand that if your content is useful, it will definitely bring traffic to your website. Search engines will notice it and rank your site accordingly.
Sharing content isn't the end. Thanks to the numerous amount of content users read every day, chances are that people who visit your website may never return. Ouch!
How then do you get them to return? Simple. You give them something valuable in return for their details.
This valuable thing is called a lead magnet which can be in form of an e-book, checklist, guide, report, etc.
Once you have their details, you can now use emails to 'nurture' them, creating more trust, to close the sale.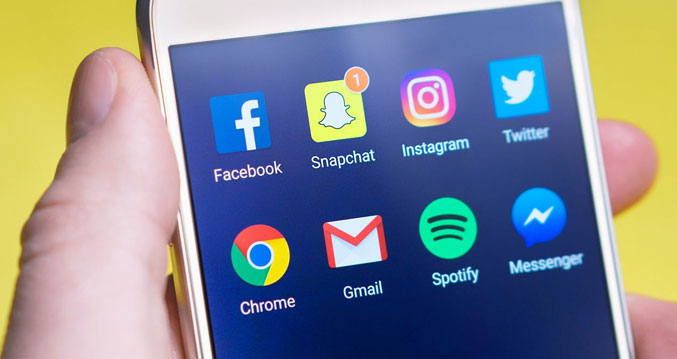 Strategy 4 – Engage Your Audience Through Social Media
Every business must have social media pages relevant to where their target audience is.
It's not enough to have accounts on social media platforms. You must also ensure you share content regularly, and ensure your content must be beneficial to your audience.
Once your audience see you as an authority in your niche, they'll trust you enough to patronize your business.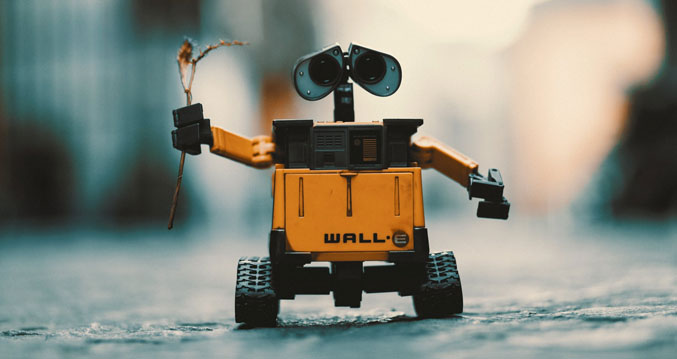 Strategy 5 – Get More Done Through Apps & Marketing Automation Tools
Marketing Automation tools save time, allowing you focus more on other aspects of your business.
These tools allow you automate tasks such as scheduling social media posts, connecting different apps together, moving customers through your sales funnel. You can even utilize 'bots' to respond to customers promptly.
In Conclusion…
In this article, we have shared 5 inbound marketing strategies you should use to grow your business in 2018.
As a recap, here they are:
Gain insights by knowing your customers, industry and competitors;
Generate quality traffic through Search Engine Optimization (SEO);
Gain trust and attract customers by providing useful contents in different formats;
Use social media to connect with, and engage your audience;
Automate your marketing with apps, tools and bots.
This said, note that it's not enough to focus only on Inbound Marketing.
Consider leveraging inbound marketing alongside other marketing strategies to get a maximum ROI.
We hope you have found this article helpful.
Do you need help or guidance in setting up your Inbound Marketing Strategy, simply Contact Us.